Know More about Sage Health and Wellness, Our Services, and Therapists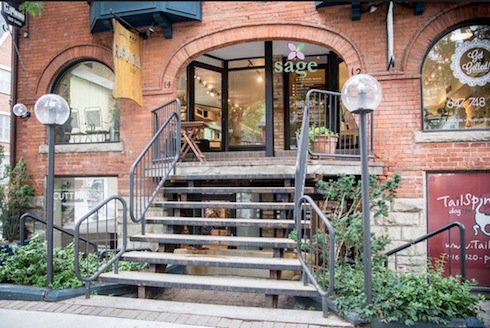 For some people, it's intimidating to visit a health clinic. They might not be familiar with the services offered or the modalities used. They might also find it difficult to explain their situation (a nagging pain with no apparent cause, perhaps, or a discomfort that doesn't respond to any other treatment), or they think that the therapists won't understand it anyway.
Others may be skeptical because of the unorthodox approach to pain. If their pain can't be addressed by medications or surgery, then they would think that there's no hope in resolving or controlling it. They won't explore the options because they think immediately that it won't work, just like their past experiences.
The Sage Health and Wellness Clinic has been serving residents of Toronto for over a decade in the effort to dispel these negative notions. With our sophisticated downtown location, our dedicated team of practitioners and staff, and our commitment to each client's wellbeing, we hope to bring positive change in your lives. Get to know more about us and our services.
Topnotch Team, Quality Services
Under new management since 2012, the clinic has grown with over 12 licensed therapists offering massage therapy, osteopathy, physiotherapy, naturopathy, acupuncture (including cosmetic acupuncture), Bowen therapy and Reiki treatments. Each of these practitioners has in-depth knowledge and hands-on experience in his/her respective field, so you know that you'll be in capable hands. You can find out more about their qualifications and background on their individual profiles featured in our website.
One or more of our treatments may be recommended for your specific symptoms or wellness goals. Several may be covered by OHIP, Extended Health Care Benefits Policies, or private insurance policies. Although these therapies have diverse principles and techniques, the therapists can work together in addressing your health deficiencies and in efficiently getting the outcome you're expecting. You will be treated with a holistic, multidisciplinary approach, where your lifestyle and individual traits or preferences will be considered.
Sage Health and Wellness truly delivers a different kind of health care service, but that doesn't mean that any quality is sacrificed. We will be sensitive to your health and wellness needs and will create a tailored plan that targets the specific results you have in mind. Call us at 1-416-926-8794 to schedule an appointment so we can start planning how to comprehensively resolve your health-related concerns.