Our Licensed & Registered Therapists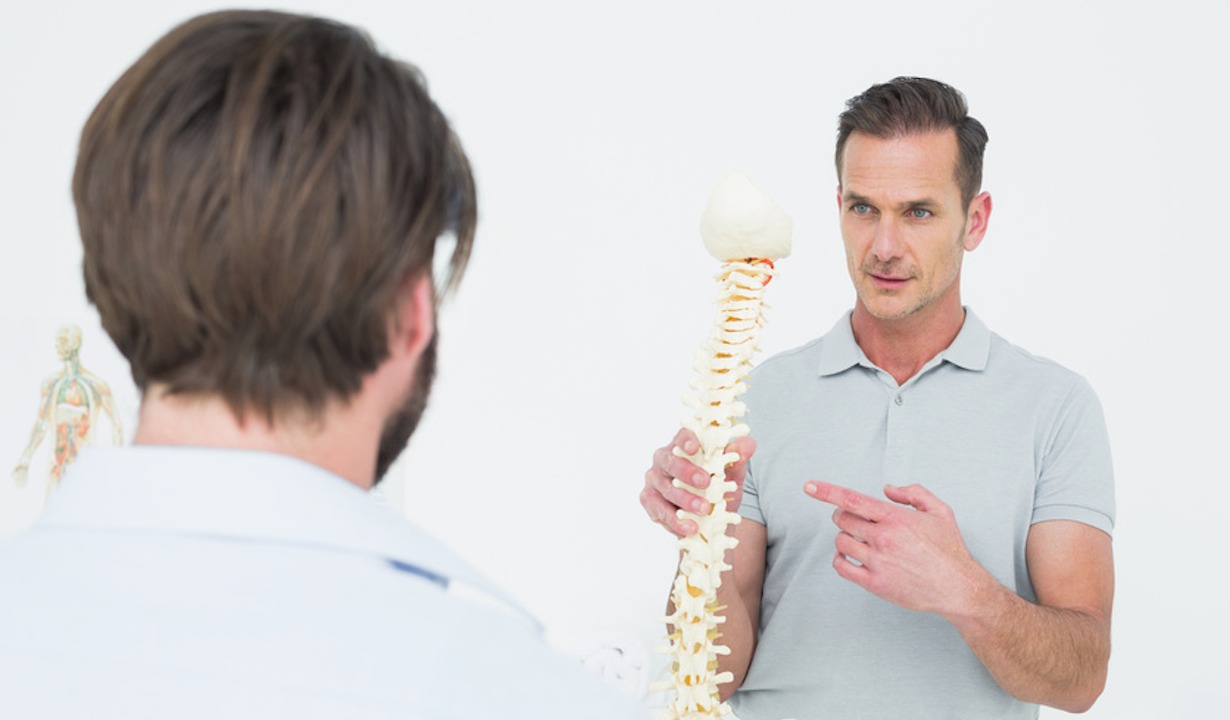 Our Team
Sage Health and Wellness Clinic is proud to work with a talented group of practitioners. Each individual brings their own unique skills and interests for the greater good of our clientele.
MEET OUR TEAM (Click on the names below to view their profiles)
ALICIA SAVONA - Registered Physiotherapist, BSc.Kin, MSc.PT, Cred. MDT

Alicia graduated from York University with a Bachelor in Health Science and went on to graduate from the University of Alberta in 2005 with a Masters in Physical Therapy. She has worked in Edmonton, Toronto and Australia in private practice and hospital settings. Her experience includes working in stroke rehabilitation, cardiorespiratory therapy, pelvic rehabilitation, palliative care, orthopedic surgeries and intensive care physiotherapy.
Alicia is a McKenzie Credentialled therapist and has training in Acupuncture, fitting compression hosiery, custom orthotics, soft tissue mobilization, Manual Therapy from the Orthopedic Division, Bobath rehabilitation, and Pelvic Floor Rehabilitation. Alicia has a particular interest in Pelvic Rehabilitation and Persistent Pain.
AMIRA PINSKER, R.Ac Registered Acupuncturist

Amira came to acupuncture through a lifelong love of nature and a desire to help people take control of their health. She holds a Master of Acupuncture degree from the Maryland University of Integrative Health, where she also taught and acted as a supervisor in the student clinic. Amira studied Zero Balancing bodywork with its creator, Dr. Fritz Smith, and is currently a certification candidate with the Zero Balancing Health Association. As well, Amira trained in facial rejuvenation acupuncture with Kate Kent at the Shiatsu School of Canada, and is certified as a personal trainer through the National Strength and Conditioning Association and through the National Acupuncture Detoxification Association as an Acupuncture Detoxification specialist.
Amira works with each patient to create treatment plans that address underlying issues which give rise to diverse symptoms. She is particularly passionate about working with people dealing with stress, depression, and anxiety. Using acupuncture, related manual therapies such as gua sha and cupping, and Zero Balancing, Amira helps you to build a stronger immune system, lessen pain in the body, and live with greater ease and balance in body and mind, allowing your body to better heal itself. She includes Chinese medical nutritional counseling and health coaching in every course of treatment.
The stresses of modern life can be counteracted by living mindfully and learning to care for yourself in a more effective way. If you have chronic stress, pain, or other issues you would like to explore, Amira offers a free 15-minute consultation.
CHAGWANG GAREL, Zen Shiatsu Therapist and Registered Massage Therapist (RMT)

Chagwang graduated from Kokoro Dojo's Zen Shiatsu Diploma program in 2000 and participated in the continuing studies program until 2008. She supervised the student clinic, took part in the mentoring program and sat on the board of directors for the Canadian Practitioners Association of Chinese Medicine (CPAAM).
Chagwang completed a 2200 hour program for Swedish Massage Therapy in 2015 and now offers both Zen Shiatsu and RMT treatments as well as an integrative hybrid treatment that combines both modalities.
Chagwang has experience in treating low back pain, hip pain, menstrual issues, headaches and migraine, anxiety, insomnia and she has a growing interest in repetitive strain injuries.
NICOLE ROBERTS, BSc Hon, Naturopathic Doctor

Dr. Nicole Roberts, ND was trained as a Naturopathic Doctor at the Canadian College of Naturopathic Medicine's 4-year Doctorate of Naturopathic Medicine program. Dr. Roberts' naturopathic practice focuses on what she considers to be the major triad of chronic disease: Brain Health, Hormonal Health, and Digestive Health. She works with patients who have Anxiety, Depression, Focus & Learning Disorders, Dementia, Sleep concerns, Concussion Recovery, Weight Loss, Eczema, Autoimmunity and more.
In working one-on-one with patients, Dr. Roberts' goal is to have each person understand and heal the root cause of their symptoms with lifestyle and evidence-based natural medical therapies. She enjoys working in conjunction with other medical providers such that her patients have a health care team that is on the same page and working towards a cohesive goal.
Dr. Roberts promises her patients the following:
I will listen to your story told in your own words.
I will develop a naturopathic evidence-based treatment plan that is tailored to your unique needs. This plan will evolve and change with you.
I will educate you about your health and include you in your health care decisions.
I will help facilitate connections with other health care professionals so your health is supported by a team that works for you.
I will never stop learning or updating my knowledge base and skills so that you get the best care I can offer.
Prior, Dr. Roberts completed a 4-year bachelors degree at the University of Guelph in Nutritional and Nutraceutical Science.
Dr. Nicole Roberts, ND is registered with the College of Naturopaths of Ontario and is a member of the Ontario Association of Naturopathic Doctors and the Canadian Association of Naturopathic Doctors.
ROBIN GUILLEN - Osteopath

Robin is a French Osteopath graduated from ISOsteo Lyon, one of the oldest osteopathic school in France.
He has always been interested in studying health, and the holistic philosophy of Osteopathic Manual Therapy aligned with his idea of what healthcare should be like.
He gained international osteopathic experience by working in France, Madagascar, and Senegal in clinics but also as a volunteer which is very important for him.
Robin prides himself in taking the time to listen to his patients, physically assessing in order to understand their individual needs, and using all the treatment therapies at his disposal (visceral, craniosacral, muscular, structural, functional, strain-counterstrain, myofascial release, GOT).
Osteopathy is preventative as well as curative, it is suited to all age groups (neonatal to senior, pregnant women, sports) and for general concerns like stress, sports injuries, head, and digestive pain or pediatric trouble etc.
SHEILA ARLEY, RMT - Registered Massage Therapist

Originally from Costa Rica, Sheila is drawn towards natural and holistic forms of healing. On her path towards becoming a healer she has become a registered massage therapist. She loves helping people through the power of touch.
From relaxation, to deep tissue, myo fascial release, sports and pregnancy massage, Sheila can help release muscle tension, decrease hypertonicity, and improve and maintain an optimal healthy body through her knowledge and experience as a massage therapist.
Sheila graduated from the Canadian College of Massage and Hydrotherapy where she earned her designation as an RMT.
JILLIAN CAIRNS, RMT - Registered Massage Therapist

Jill graduated from Sutherland-Chan School & Teaching Clinic in 2010 and has since worked professionally in both spa and clinical settings. She has a strong interest in the connection between emotional and physical health and the effects of long-term stress on the body. She believes that relaxation is key to allowing the body to heal itself and aims to ensure a balance between relaxation and treatment in each of her massages.
Using a combination of Swedish Massage Techniques, Hydrotherapy, Lymphatic Drainage, Myofascial Release, and Joint Mobilizations, Jill treats a variety of conditions from repetitive strain injuries, tension headaches, depression and anxiety, neck, shoulder and low back pain to pregnancy-related discomforts. She strives to help clients achieve their healthcare goals by providing self-care tips and exercises to continue the healing process at home.
Jill is registered with the College of Massage Therapists of Ontario (CMTO) and is a professional member of the Registered Massage Therapists Association of Ontario (RMTAO).
KATHLEEN FUNK, RMT - Registered Massage Therapist

Kathleen graduated with honours from the Massage Therapy program at Georgian College in 2014. She is currently studying Osteopathy at the Canadian College of Osteopathy since 2017.
Kathleen integrates osteopathic principals into her massage practice to offer a holistic and dynamic approach to treating her clients. Kathleen strives to work with the body; searching for the root cause of pain and trusting her intuition and the body's natural ability to heal.
Kathleen assesses and treats with the whole body in mind; the goal being to bring harmony to all of its interconnected parts. Her specialties include treating headaches/neck pain, TMJ dysfunction, low back/hip pain, shoulder injuries, repetitive strain and chronic pain from postural dysfunction.
MIENA NAKAMURA, RMT - Registered Massage Therapist

Miena graduated with honors from the Canadian College of Massage and Hydrotherapy in 2013 with an additional hospital specialization certificate.
Miena is constantly striving to expand her knowledge of the human body and learn additional techniques and modalities to use in her treatments.
Miena treats clients for a wide variety of musculoskeletal conditions such as postural imbalances, repetitive strain injuries, compression syndromes, vertebral disc injuries, and headaches.
She tailors each treatment plan to match the client's needs and goals including relaxation, deep tissue work, pre-natal massage, lymphatic drainage, and sports massage.
Miena grew up in Caledon, Ontario and previously spent nineteen years training as a classical pianist.
PIERRE BOACHON, Osteopathic Manual Practitioner D.O (M.P)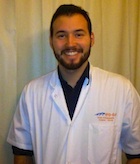 Pierre graduated from the IFOGA in Avignon, France. He is trained in structural, functional, visceral, craniosacral, Jones (Strain-Counterstrain), Mitchell (muscular), GOT and pediatric Osteopathic treatments. He was also selected as part of the medical team for the motorcycle and ATV rally race "Raid Passion Désert – Morocco" in 2014.
Pierre was always convinced of the mind-body-spirit relationship and began his studies focusing on both physiotherapy and psychology. He began to understand the importance of the holistic approach to illness and disease. He discovered Osteopathy by attending a consultation, and it was a revelation!
The overall management of patients as people, not symptoms – listening, caring, the proximity of the therapist, the self-healing concept and the potential of the practiced-hand – persuaded him to dedicate himself exclusively to the study of Osteopathy.
With Pierre, you will share the diagnosis and his comprehension of your body messages, allowing him to come up with the adequate and treatment that will free you from pain, which has disabled you from optimizing your well-being.
People seek osteopathic treatment for more than just back pain, some of which includes General concerns, Perinatal, and Pediatric pain, Head, Visceral and Digestive trouble etc.
RACHEL BOLES, RMT - Registered Massage Therapist

Rachel graduated from the massage program at the Ontario College of Health and Technology in 2014. Since then she has worked in both spa and clinical settings and is interested in both rehabilitation and relaxation massages. She has previously focused on clients who need rehabilitative therapies after motor vehicle accidents.
Techniques at Rachel's disposal include: Swedish massage, relaxation massage, deep tissue therapy, myofascial release, trigger point therapy, lymphatic drainage, and cranial sacral therapy.
She has been studying cranial sacral therapy and has an interest in aromatherapy treatments and continued study in the anatomy of the human body.
She believes in the importance of making sure every treatment is tailored to the clients specific needs and will work carefully with the client to obtain the correct treatment plan for optimal pain relief.
SHERI FOGARTY - Certified Reiki Master & Licensed Holistic Practitioner

Sheri is an energy healer who has worked for over 20 years with individuals committed to healing their emotional pain and creating happiness in their lives.
Sheri began her own healing journey at a young age which was motivated by a deep desire for happiness. This path led her into the world of natural healing and meditation. She was one of the first Reiki students in Canada and contributes her experiential learning of Reiki and energy healing to her ability to work effectively with others in healing on a soul level. She studied Shiatsu with Tetsuro Saito who introduced Shiatsu to Canada. Shiatsu provided Sheri with a deeper understanding of Ki energy and the importance of energy being able to flow within the body.
Healing the emotional body:
The emotional body contributes greatly to our level of happiness and health. The emotional body holds memories, negative and positive, and influences how we experience the world, how we react to situations and how happy we are. Eckhart Tolle refers to the negative experiences we hold in our energy body as the 'emotional pain body'. To experience happiness, which is our natural state, we must clear the emotional blocks to allow the Ki energy to flow, opening our chakras and raising our vibration which results in better health physically, mentally, emotionally and spiritually.
Reiki Chakra Therapy:
Reiki Chakra Therapy is a unique healing session created by Sheri which combines the elements of Reiki, Chakra Balancing and talk therapy. During the healing sessions Reiki energy (spiritual healing energy) enters the energy body through the chakras bringing a high vibration of love and light to the person receiving the healing. Reiki is a gentle but powerful healing energy. Sounding which helps to release the energy block and crystals which emit a natural healing energy are used to help raise the vibration of the energy body.
Professional Qualifications:
Certified Reiki Master and Licensed Holistic Practitioner
Certified Wellness Counsellor & Mentor, Hawaii Wellness Institute
Certified Contemplative End of Life, Naropa University, Rigpa
Certified in Psycho Dynamic Studies, Centre for Training in Psychotherapy
Certified Advanced Shiatsu Therapy, Shiatsu Centre, Toronto, Canada
Certified Aromatherapist, Prima Vera School of Aromatherapy
Licensed CARE Wellness Coach
Member of the Japanese Shiatsu & Holistic Medicine Society of Canada
In addition to her private practice Sheri consults to Roots of Empathy, a Canadian Charity, in their global expansion of empathy based programs. Sheri is one of the first CARE Wellness Coaches in Canada providing workshops to corporations on creating empathy in the work place. Sheri has travelled extensively working with individuals and teaches Reiki, Meditation and Aromatherapy. Sheri has volunteered at Sick Kids Hospital working with children with cancer.
RAYANNE BARTLEY, RMT - Registered Massage Therapist

Rayanne has always had a passion for helping others. In my commitment as a Massage Therapist to provide holistic healing, it is fundamental for me to develop individualized treatment plans, which targets the client's goals and motivates each person to be involved in the improvement of their own health and well-being.
She uses a combination of Swedish Massage Techniques, deep tissue techniques, myofascial release, proprioceptive techniques, and hydrotherapy, to decrease muscle tension and pain and restore homeostasis within the body.
Rayanne graduated from the Canadian College of Massage and Hydrotherapy with honours and merits in sports specialization, hospital specialization and a clinic volunteer certificate. I have additional training in pre/post natal massage and enjoy the work I have done with these women and their partners. I strive to constantly improve my techniques and knowledge base of how the body works.
KIM TANZER - Psychotherapist

Kim received her B.A. from Cornell University and her MSW from Carleton University.
Kim's approach to psychotherapy involves helping clients recognize how their mind and body influence each other. A yoga teacher for 20 years and a mindfulness meditation teacher for 10 years, Kim understands that emotions reside in the body and can manifest physically.
Personal journeys are not always linear and can move in many directions: forwards, backwards, and laterally. Life is messy.
Stressors in life can trigger anxiety, depression, feelings of being overwhelmed, isolated and lonely. Relationships with ourselves and with others often suffer from our stresses.
In addition to helping clients navigate their thoughts and feelings, Kim encourages clients to tune into their bodies and recognize that being human is sometimes messy, whether it is a relationship that goes sideways, a job we take on that loses its meaning, or that life itself sometimes loses its lustre. Kim strives to help her clients achieve balance and find peace in a chaotic world.