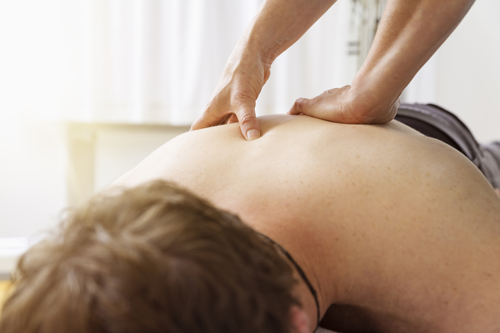 Shiatsu is a Japanese healing technique that has its roots in thousands of years of traditional Chinese medicine. The goal of each treatment is to unblock the flow of life energy (Qi) and restore balance to the body's channels/meridians in order to enhance your health.
In western terms, shiatsu calms the overactive sympathetic nervous system and promotes the healing, restful state of the parasympathetic nervous system. Deep relaxation and balance can be experienced, stimulating the body's own natural healing process.
What to Expect?
During a session, pressure is applied to your body using the thumb, palm and elbow. The amount of pressure used depends on the feedback received from your body. Many people describe the pressure as a feeling of great relief as they experience the pain or tension being targeted and then easing away. You will leave your session feeling both physically and mentally relaxed and centred.
Is Shiatsu covered by OHIP or Extended Health Care Benefits Policies?
OHIP at this time does not provide coverage. Extended health benefits packages also do not provide partial or full coverage for Shiatsu treatments. To determine if you have coverage, please contact your Health Insurance Company or human resources department.