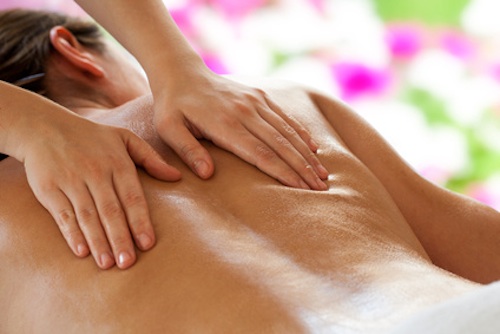 M
assage Therapy is recognized as one of the oldest methods of healing, with references in medical texts nearly 4,000 years old. It is a widely accepted and effective treatment for reducing stress, decreasing muscle pain and stiffness, and for aiding in rehabilitation and postural realignment.
Massage therapists use a variety of techniques that, along with prescribed client self care, help to facilitate improved health and well being.
How Can Massage Therapy Benefit You?
Massage therapy can be tremendously beneficial for people of all ages and conditions. While it is known best to benefit the ill, the injured and the stressed, massage is also a great treatment in preventing illness and conditions before they develop.
Regular therapeutic massage from a Registered Massage Therapist can be an excellent part of your health maintenance by;
– Reducing or eliminating pain
– Improving joint mobility
– Improving circulation
– Improving immune system functioning
– Increasing lymphatic drainage
– Reducing depression and anxiety
– Reducing tension within muscles
– Increasing body awareness
Massage therapy not only treats those parts of you that are a problem, but also affects your whole body. It is not only your muscles that are treated during a massage, but also your circulatory and nervous systems. This helps to restore an overall feeling of well being.
Many of today's health problems arise from stress. Because stress upsets the delicate balance of all your body's functions, regaining this balance requires a holistic (whole body) approach.
Massage therapy is safe and effective for stress management, but is also highly effective for various other problems, including, but not limited to:
– Anxiety and Depression
– Asthma and Emphysema
– Back, Neck and Shoulder Tension
– Breast Tenderness/Inflammation
– Cancer
– Carpal Tunnel Syndrome
– Cerebral Palsy
– Chronic Fatigue Syndrome
– Circulatory Problems
– Digestive/Lower Bowel Problems
– Dislocations
– Edema (Inflammation)
– Fibromyalgia
– Fractures
– Frozen Shoulder
– Gastrointestinal Disorders
– Headache/ Migraine
– Inflammatory Conditions
– Kyphosis and Scoliosis
– Low Back Pain
– Multiple Sclerosis
– Muscle Spasm
– Neuritis/Neuralgia (Nerve Pain)
– Parkinson's Disease
– Muscle Tension and Spasm
– Palliative Care
– Post-Injury Rehabilitation
– Post-Surgical Rehabilitation
– Pregnancy and Labour Support
– Respiratory Problems
– Repetitive Strain Injuries
– Sciatica
– Sports Injuries
– Strains and Sprains
– Stress and Stress Related Conditions
– Insomnia
– Arthritis and Bursitis
– Stroke
– Tendonitis
– Whiplash
There are a few conditions where massage may not be recommended; acute inflammation (swelling), severe osteoporosis, hemophilia, red, irritated or rash on the skin, difficulty breathing or directly on varicose veins.
A massage should be a relaxing, pleasurable experience. The pain or pressure felt during some types of massage should always be temporary Finding the right therapist and the appropriate style can be daunting. The following are a brief description of some of the more popular massage techniques available.
If you are not sure if massage is right for you, contact your Physician, or call / e-mail us here at Sage and we will be happy to discuss it with you.
Do I Need To Undress For My Massage?
You are encouraged to undress to your level of comfort. It is much more beneficial to apply massage techniques directly to the skin and massage therapists are required to drape you with a sheet so that they only expose the portion of your body on which they are working. It is quite possible to work on a client who is partially/ fully dressed; although this will limit the type of techniques the therapist can use. Your choices will always be respected & you will never be made to feel uncomfortable.
What Can You Expect From Your First Massage Therapy Visit?
We ask that you arrive 10-15mins early on your first visit. You will be required to fill out a confidential health history form, which will help your therapist in creating your assessment and treatment plan. The therapist will then explain the massage process and answer any questions you may have about your condition or tension. Remember that your first visit will include the assessment in your treatment time.
What Are Registered Massage Therapist's Qualifications?
Registered Massage Therapy is regulated by the College of Massage Therapists of Ontario (www.cmto.com). Massage students must complete 2200 hours of intensive anatomical, physiological and clinical studies, including practical instruction, at a massage therapy college. Graduation is a prerequisite to taking the provincial examinations; successful candidates then become licensed and registered under the Regulated Health Professions Act (RHPA). All current registered massage therapists (R.M.T.) are members of this College, and only members of this college may call themselves Massage Therapists or Registered Massage Therapists.
Is Massage Covered By OHIP Or Extended Health Care Benefits Policies?
Massage therapy is not covered by OHIP; however, many private insurance companies provide full or partial coverage under extended health care packages. Most insurance companies no longer require a physician's referral. Please check your individual policy. We require our clients to pay for their treatments at the time of receiving the treatment, which we will supply an official receipt for you to submit to your insurance company. If you do not have extended health care benefits you may wish to consult with Revenue Canada or your financial planner to determine if claims for massage therapy under "Medical Expenses" on your income tax return will be permitted. Under the new "no-fault" automobile insurance, potential coverage has increased for treatment of injuries sustained in automobile accidents. Direct billing to the insurance company may be available in the case of motor vehicle accidents. Please speak to us about your individual case.