Is Toronto Massage Beneficial to Strains, Sprains, and Low Back Pain?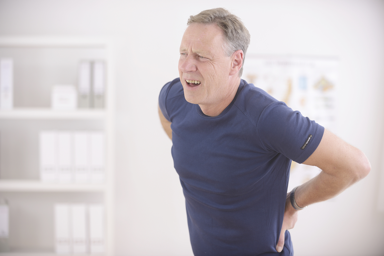 It's springtime in Toronto, but there are some things from the fall and winter seasons that could still be haunting you till now. If you were raking and bagging endless piles of leaves during fall or shovelling snow during winter, you might have strained your back or slipped and suffered injuries.
The recent frigid months, in particular, have shed mountains of snow, and for Torontonians, the local snow removal programs have not been too efficient. Even seniors who rely on those programs were sometimes forced to wait days beyond the city by-law which says snow on sidewalks must be cleared within 24 hours.
As mentioned, chores like shovelling come with risks of injury to individuals of any age. Strains and sprains may just be some of the bad effects of not doing the task with proper precautions, warmups, and ideal postures. There could also be lingering low back pain weeks or months after the strained muscles or sprained joints have been treated.
Getting a professional Toronto massage is a great way to address those issues. The therapy won't be recommended right after strains or sprains, but massage can help relieve consequent pains and other discomforts after shovelling or minor household accidents. It can also ease stiffness out of your muscles and joints due to overexertion.
How Massage Helps
The strokes of a massage therapy are primarily where the benefits begin. Gentle techniques like light kneading, skin rolling, and tapping as well as the occasional use of pressure strokes and friction all enhance joint mobility and blood circulation, which can reduce tensions in the muscles or pinched nerves. The soothing motions also help reduce tenderness, promote healing, and enhance recovery from injuries. Massages can be used together with your medical regime, exercise, and other therapies to optimize the relief of your ailments and improve your quality of life.
Going back to the question: is massage beneficial to strains, sprains, and lower back pain? Yes, it can definitely help, but it has to be prescribed and done by qualified therapists. Health care offices offering sessions for a massage in Toronto downtown, such as Sage Health and Wellness Clinic, are staffed by massage therapists who can assess your condition and recommend a treatment plan to address your sore limbs or bad back.
Source: Toronto seniors need help shovelling, The Toronto Observer